The Consumers' Organization of Macedonia today held a Focus Group organized within the Project "Development of Partnerships between Civil Society and the Business Sector" funded by the Swedish International Development Cooperation Agency (SIDA) and the Balkan Civil Society Development Network (BCSDN) ), which is implemented through ConWeb which is a network of national consumer organizations in Southeast Europe consisting of the Center for Consumer Protection of Montenegro (CEZAP), the Consumer Organization of Macedonia (OPM) and the National Consumer Organization of Serbia (NOPS ).
The Focus Group held at the Economic Chamber of the Republic of North Macedonia was attended by about 15 representatives of the business sector, civil society organizations, representatives of the Consumer Protection Council of the City of Skopje, representatives of the Economic Chamber of North Macedonia, where in addition to physical presence , some of the participants had the opportunity to join online through the Webex platform.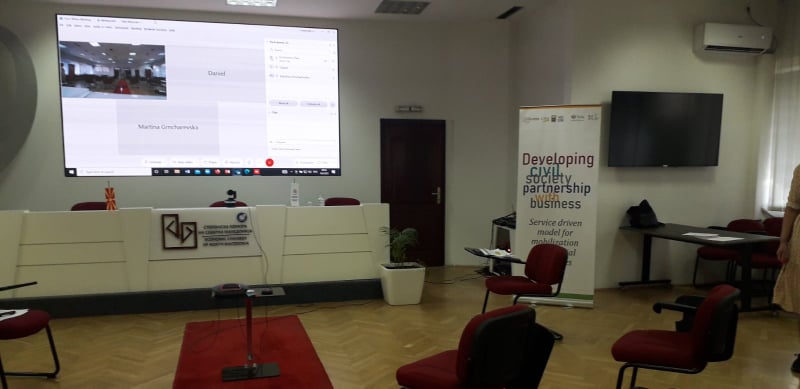 PhD. Risto Ivanov, an expert in the field, had a presentation at the Focus Group, explaining the way and steps for obtaining the Certificate mark "Fair with the consumer", the way of application of the companies, the criteria that the company has to meet in order to be able to to obtain the certificate, was explained the Code of Fair Consumer Relations, as well as the possibility of receiving subsidies from the Ministry of Economy for certified companies. Representatives of the Consumers' Organization of Macedonia, the President, PhD Marijana Loncar Velkova, B.Sc. Lawyer Tatjana Tasevska and M.S.L. Martina Grncharevska, presented to the companies the problems faced by consumers and the alternative way of resolving disputes between consumers and companies.
The focus group had the opportunity to share different experiences from companies and Consumer Organizations in the area of consumer problems in order to find the best way to solve them.